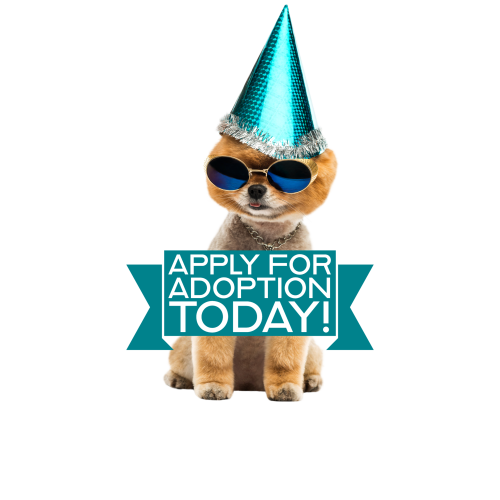 An adoption contract will be sent to you directly once your application is approved.
Adopt don't shop!
There are so many reasons to adopt a dog rather than purchase one from a breeder. Every year, an estimated 1.5 million adoptable shelter dogs and cats are euthanized in the U.S., according to the ASPCA — that's because the shelters simply don't have enough space and funding to accommodate all the animals that are brought there. 
Every time an animal is adopted, a space opens up in the shelter or our rescue. So when you adopt a dog, not only are you saving that animal's life, but you are also opening up a space for another animal's life to be saved.
Reasons to adopt from a shelter
Adopting from a shelter makes more room for other pets to be saved.

Most dogs that are never adopted from shelters are eventually euthanized.

Adopting from a shelter is much more inexpensive than buying from breeders.

Shelters have dogs from all age ranges, this way you can adopt a senior dog if you dont want a high-energy puppy.

 Puppy mills are unethical. Puppy mills are large-scale dog breeding operations that prioritize making a profit over the care of the dogs. The dogs are often kept in less-than-ideal conditions, and mother dogs are forced to endure multiple pregnancies in a row.